It's the dream of every freelancer after joining Upwork to receive the most coveted email that says you've become an Upwork Top Rated. Receiving such an email is exciting, and it doesn't happen overnight.
If you are there and wondering whether it takes magic to achieve this position, this article is for you. Surprisingly, new freelancers who are only focused on client's assignments are unaware of what it means to get this badge.
In Upwork, a top-rated badge is the highest achievement and recognition you can get. It is given to Top-Rated freelancers with positive feedback, especially for big projects. Stay with me, and let's demystify further about this badge and how it can benefit your career on Upwork.
What does top rated mean?
The Top-Rated status means that you have successfully demonstrated eligibility for the badge through consistency and quality work. Upwork gifts Top Rated freelancers after meeting all the program's demands and requirements.
How do you become Top-Rated?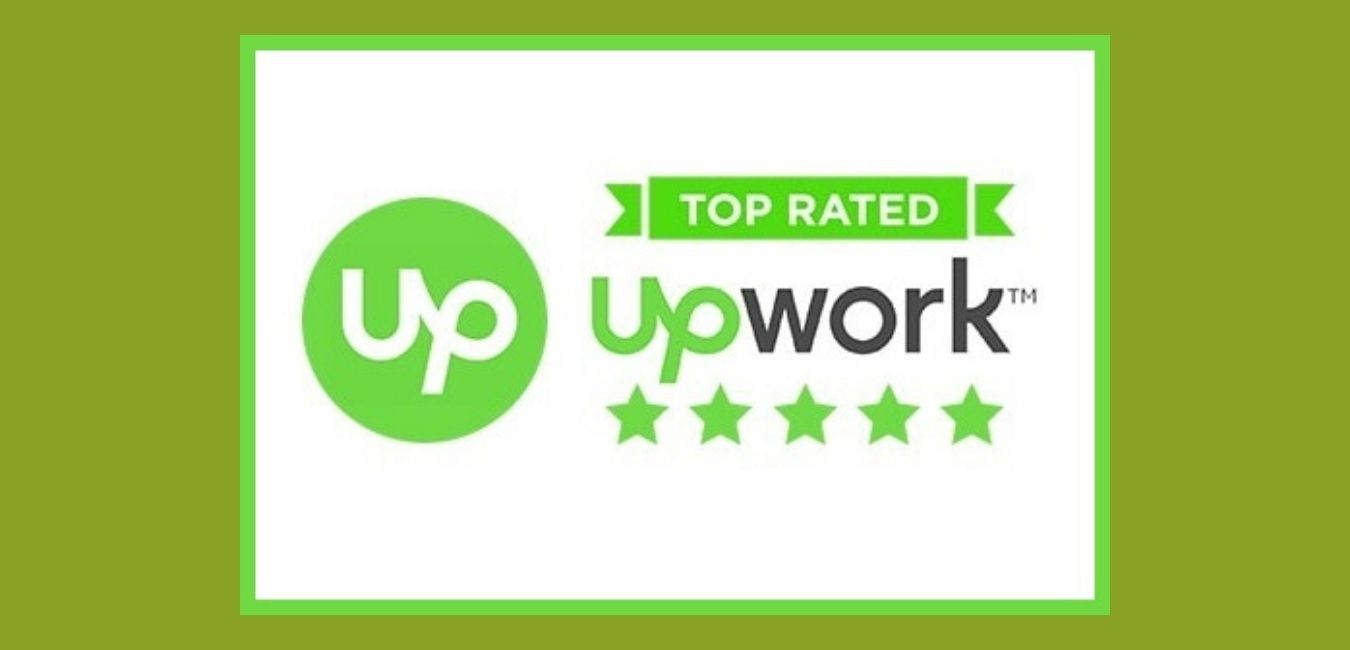 Is Top-Rated status for everyone? Can every freelancer on Upwork qualify for the badge? And can newbie, intermediate or expert freelancers achieve Top-Rated Status?
Upwork Top Rated status is acquired after fulfilling certain requirements set by Upwork. And only those who qualify are awarded the Upwork badge.
What do you do to attain these requirements?
Freelancers:
Your first hire must have happened more than 90 days ago.

Your Job Success Score should be 90 percent or above.

At least have $1,000 earnings in the last 12 months.

Your Upwork account should be in good standing without any recent account holds

Your availability should be consistent and updated.

You have to maintain a Job Success Score (JSS) of at least 90 percent for 13 weeks out of the 16 weeks or Rising Talent status.

Your profile should be 100 percent complete, and 90 percent of those who qualify are those from Elance platform.
Agency:
An agency is required to attain a Job Success Score of 90 percent or above.

The profile should be 100 percent complete, with the owner photo showing in the profile

The Job Success Score of the agency owner should be 90 percent or higher

The agency earning should be at least be $10,000 within 12 months

Agency availability is supposed to be updated

Indication of activity on Agency account for the past 90 days ( Sending proposal, received earnings, or accepted an invitation)

The account should be in good standing without any recent account holds (Agency owner, agency, or agency members)

You should maintain an agency JSS (Job Success Score) or agency Rising Talent status at least 90 percent for 13 weeks out of the possible 16 weeks.

Agency member's accounts should be at least 60 percent complete and 50 percent for those who moved their profiles to Elance (Upwork)
You can see the Upwork Top Rated status is achieved after satisfying the said requirements above. And while it's good to get awarded this Top-Rated status, focusing on giving your clients the best should be your main objective.
But the first signal to winning this coveted spot is keeping your Upwork profile 100% complete. It is one of the Top Rated program determining factors. It normally takes 2 days or 48 hours for the Top Rated badge to appear on your Upwork profile after exhausting all the requirements.
How many freelancers on Upwork are top-rated?
You cannot get the exact figure of the number Upwork tends to reward with Top Rated badge. But according to some experts, the range is between 5 percent to a maximum of 10 percent.
Of course, it's tricky joining the inner circles but doable for any determined freelancer. Those who qualify for this Upwork Top Rated position mostly win for this reason:
Work extra hard than an average freelancer

Send quality proposals frequently

Submit assignments on time

They offer good communication

Consistent results and dedication
Clearly, you can see Top rated position is not given on a silver platter. Therefore, you cannot be a slacker and then expect Upwork to reward you out of the blues. And no wonder the majority of freelancers only dream of this achievement since they lack the determination and the drive to capture the top-rated prize.
What is the minimum earning amount is required for the top-rated badge on Upwork?
There is no exact amount set for a freelancer or agency to receive an Upwork top-rated badge. Agency requires you to have attained at least $10, 000 and $1,000 for freelancers within 12 months.
Also, you should know this is not the only requirement to attain the badge. This is only a minimum amount every profile should achieve before getting a Top Rated Upwork badge. One among the many expectations that Upwork determines whether one is qualified or not.
How can you know if you'll receive Top-Rated Status?
The first step to win Upwork Top Rated status is to identify what is required. Secondly, you start working towards meeting all the required procedures through discipline and consistency. Thirdly, keep auditing yourself to see where you are doing things right or wrong.
And you can measure all that by checking your progress status likes shown below.
Go to Upwork Menu on top and hover your mouse on 'Find Work'

Click on 'My Stats'

Check under Client satisfaction where it says 'Top Rated eligible weeks'

And you will see the number out of the possible 16 weeks. That indicates your success or progress score toward the Top-Rated status badge.
You should know Upwork requires only 13 weeks out of the 16 weeks to measure your success. If you are consistent and fulfill all the set requirements, then expect Upwork to award you with Top-Rated status.
What are Upwork Top Rated benefits?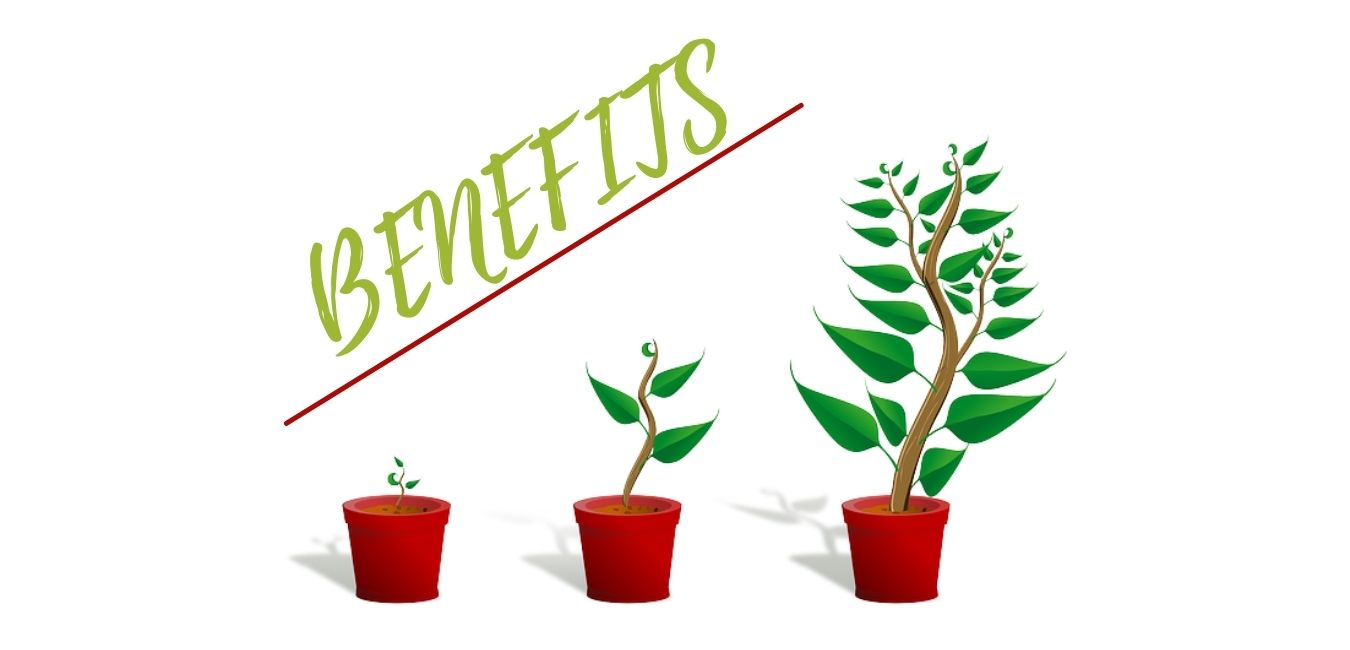 This is a question that many Upworkers ask after getting awarded with the badge. Some are not even aware of Top-Rated status and only realize after receiving the new status. And for those who get wonder whether it has pros or cons.
Probably this should surprise you if you never think earning Upwork Top-rated status is vital to your career on Upwork. Here are the benefits why you should look forward to joining other freelancers and agencies on this top spot.
Benefits:
You get access to Upwork support whenever you have any issue or require some help as a top-rated freelancer. You get a faster response and an easy connection to chat with any support executive. This is something a normal freelancer or agency never gets to chat with the Upwork support team. Remember, when reaching out to support, you need to do it during online office hours.
You can remove any unfair bad review from the public eye, although not all the time. But giving this control allows you to keep your Upwork profile clean from a bad reputation.
You get the opportunity to hold events in your local towns and cities.

Upwork provides all Top Rated freelancers with personalized tips to help them strengthen their profile

Freelancers get zero percent fees when they bring new clients to Upwork

As a Top Rated freelancer, you get a badge on your Upwork freelancer profile

You get a 10 percent reduction on Featured jobs

You gain more control over your Job Success Score (JSS)

You receive exclusive Job Digest emails that help you connect with the right job opportunities

You receive exclusive invitations from Upwork to submit proposals to high perk jobs

You get faster payments when it comes to hourly contracts
Standing out on Upwork is important for any Freelancer success. A platform with over 20 million Freelancers worldwide is very competitive, and acquiring top cream clients requires a status that favors you.
Winning the Top-Rated status on Upwork does not only allow clients to find you qualified to handle their projects, but you become a valuable asset to Upwork.
What changes when you become Top Rated on Upwork?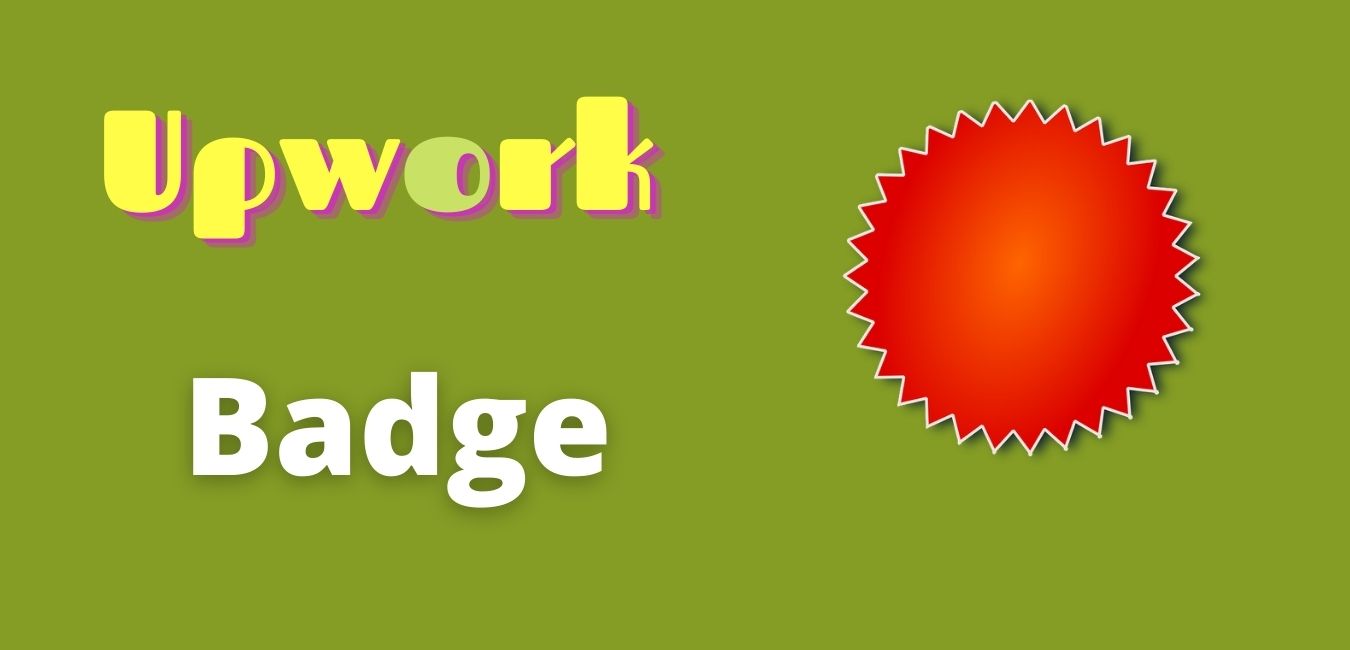 When you join the Upwork platform, the real chase begins. You compete with other million freelancers to win clients by sending countless proposals. And it's never easy getting a win comes your way. But, it's a party all through for Upwork Top Rated freelancers.
Top Rated Freelancers receive invitations to jobs frequently, and you can apply for jobs before other freelancers find them. Also, you enjoy a good income since you can easily hook up with high-paying gigs.
The Top Rated status is the crème de la crème of freelancer achievement on Upwork. It's a dream come true for many, and you rise above any competition creating more doors and opportunities.
How do you maintain the Top-Rated status on Upwork?
Maintenances of your Upwork profile to Top-Rated status depend on how you handle the requirements that elevated you to the top. There is no shortcut to keeping your Top-Rated status active and the badge on your Upwork profile.
Upwork is very strict on this aspect and expects you to adhere to discipline and consistency. Failure to this can get your Top-Rated status degraded to a normal Upwork freelancer profile.
How to build your Top Rated Upwork Profile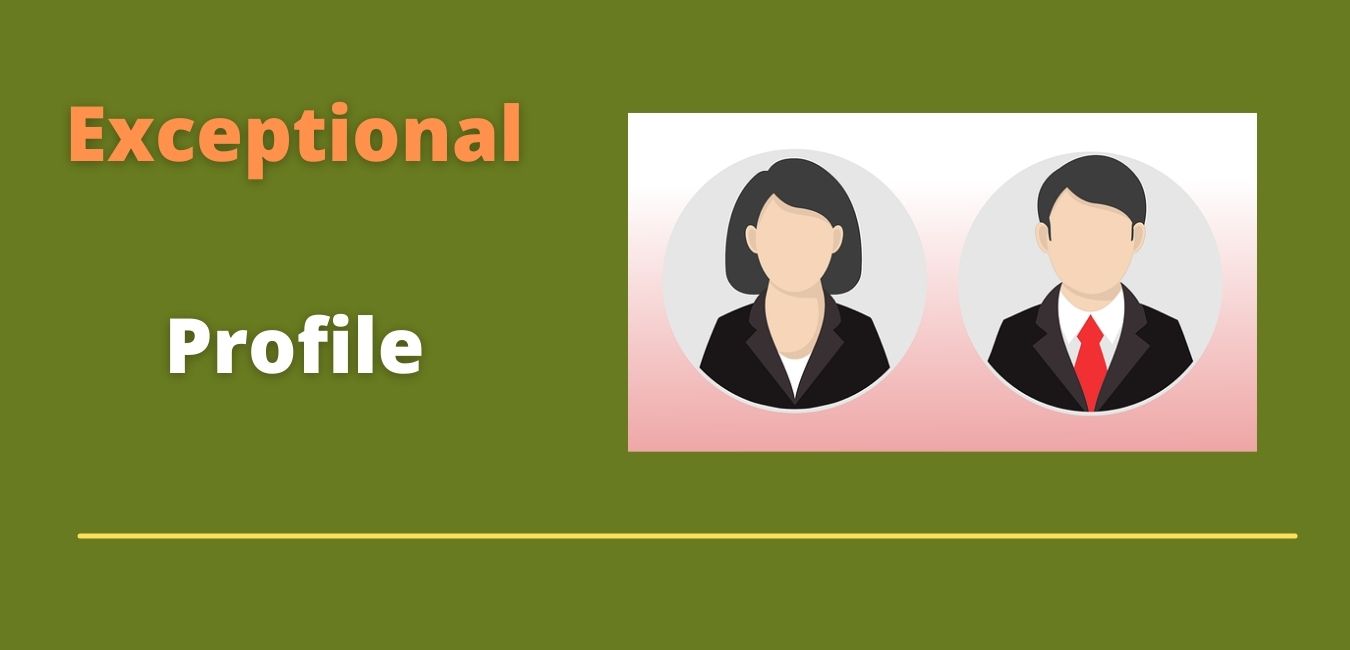 Every journey starts with a single step. And the steps to build a solid Upwork profile towards the coveted Top Rated status require you to start slow while aiming high. If you are new and dream someday to attain the Upwork Top-Rated status, here are simple things you can do.
Be thorough when choosing clients
Nowadays Upwork platform has both genuine and evil people. Therefore, be careful from the beginning to scrutinize your clients before agreeing to anything. Here are things you should check first.
Check a number of jobs they have awarded other freelancers on Upwork?

Check whether the payment is verified?

Check whether the job requirement is easy to understand. If you see funny language used or requesting you to offer free services (skip and take the next job)

If you engage clients via chat, check whether they are trustworthy and decide if to take the job or not.
Avoid going general
General freelancers are a master of none. Clients search for freelancers with specific skills because they know you have mastered the process. So, if you choose an area such as Copywriter, you can niche further by saying Direct Response Copywriter. It sounds more professional than using a general term to describe the services you offer.
Personalize your proposals
Clients are people with human blood just like you. Approach them with a friendly tone and bring some personality. You can mention something that concerns them, such as a website, and be specific about what you loved about their site. This may end up booking you long-term collaboration if you do it well.
Stick to the rules
Upwork sometimes can get strict with their terms of service, and you need to identify them to avoid getting on the wrong side. Observing the rules is one of the aspects that Upwork check before awarding you with a Top-Rated status.
Be consistent
Consistency is something Upwork never takes lightly. They measure your success based on your availability and how active you are on the platform. Although there are other aspects they look for before awarding a Top-Rated status badge, consistency on the platform is one of the top priorities.
If you're busy, at least make sure a month doesn't end without a job. Your Upwork profile should show earning consistency, and it's easy to achieve that.
Final thoughts
Acquiring Upwork Top Rated status is not a daunting experience as you may think. Some try to cheat the Upwork system and follow many other unethical approaches, which trigger Upwork to ban them on the platform. But you can follow the right process without even focusing on money and eventually win the Upwork Top Rated spot.
When you follow the right process, clients will keep coming back to you. And before you know it, Upwork will finally award you with a Top-Rated status badge, which opens you up to numerous opportunities.
Hits: 7