Working online has never been better than today, and there are beginners freelance sites you can build your career from scratch.
Probably, what you think about when content mills are mentioned in the likes of
Upwork
However, these are the top sites flooded by all kinds of freelancers from around the globe. If you are serious about growing and expand your career, consider other platforms with better opportunities for you.
Before diving to these sites, you need to have a firm grasp of the services you provide. Are you a web designer or web developer? Do not stop being an expert from what you learned. Utilize the online platforms to monetize your passion.
Keep improving, learning what the market requires to let clients fight for your services.
Web designers & developers can utilize such platforms below to jumpstart their careers.
The site has numerous materials any developer or web designer can utilize
This is another platform with tutorials helpful to web designers and web developers. You can never go wrong with clients if you are using this platform to keep your career shining.
It focuses on photographers and web designers. You can spur your creativity with other freelancers on the platform and add a lot of experience to what you already have.
Generally, the sites welcome all artists with creativity to learn how to build something solid. It is a great start for even starters with zero experience in web design. You can learn how to tweak your website, especially if you don't have a budget to pay for a professional.
Following these simple steps helps you build your career and utilize beginner freelance sites to start a solid online life from scratch.
Learning The Process From Writers Perspective
What about writers? Well, I am not leaning toward writers mostly but since it is my field, let's figure out how to go about it.
The secret to becoming distinguished in your career is to offer quality services.
Most beginner freelance sites may give you a chance to work for them. Remember here; you don't have a portfolio to show or experience.
Ensure your work is well-researched, quality, no plagiarism, and no grammar mistakes.
Since most of the clients are busy people, they check your work using grammar software. Pray, they never find mistakes; you either get your pay slashed or services terminated.
But, here is what you can do. Invest in grammar software to help you detect hanging mistakes. That way will help you improve your writing and win many clients.
Here are several tools you can use to provide quality work to clients. They are many, but we are going to share only 5 top best.
However, I advise you to use the software but not to rely 100% on them. Let them be a guide when in hurry, but keep advancing your learning journey to become more than the software itself.
Top Best Beginners Freelance Sites To Kickstart Your Career
I am guiding you to some of the content mills on the web to gain experience. However, I do not advocate you rely wholly on these sites as your only sites, but only use them to build experience.
Like I told you earlier, I am not focusing on the first 5 sites on top. I want to expand your horizon to start your career while you gain experience.
Later on, we shall be deviating from the platforms you do not own to a ground you call yours. However, for now, we are just building muscles to help you become a better and experienced freelancer.
This a list of freelance platforms or beginners freelance sites you can utilize to connect with clients.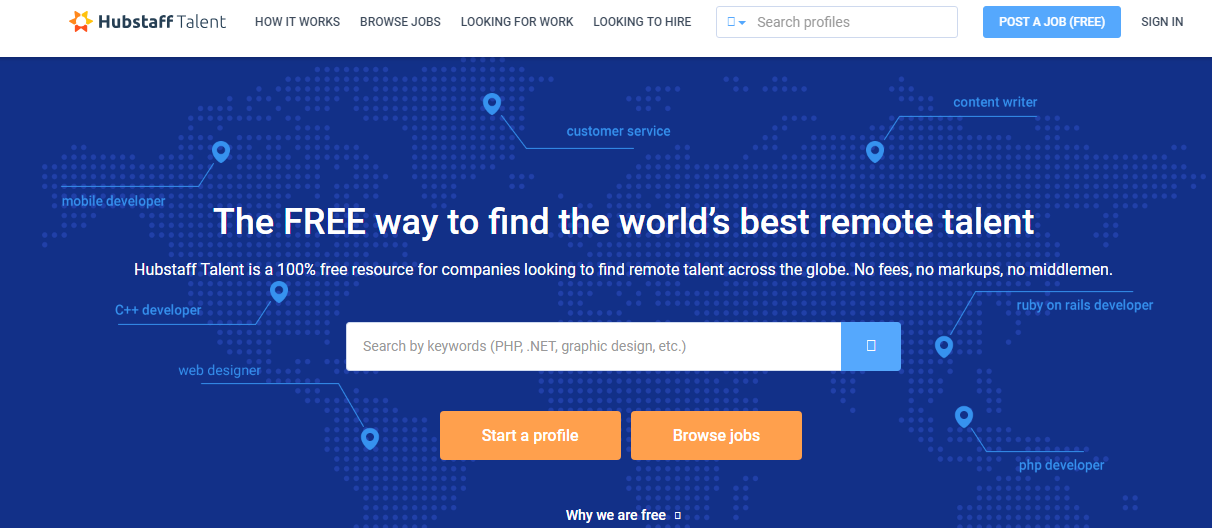 Hubstaff is a platform where you can start your freelance career by applying for posted jobs. The platform targets freelancers across the globe. Signup on the platform and respond to jobs depending on your qualification & interests.
It is easy to maneuver and find your way around. Hubstaff can become a freelance hub to earn you consistent income.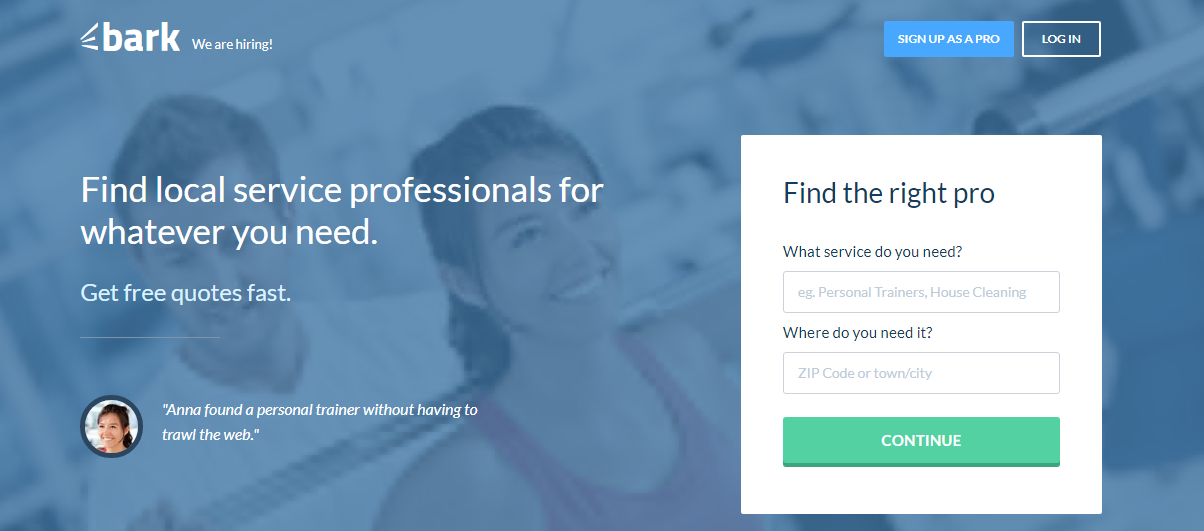 As a freelancer, you will not spend too much of your time on search engines, instead, bark just links you up with businesses. What is required of you is to sign up, wait or search for opportunities posted on the platform and that's it.
Related: 7 Tips that Answer Your Online Freelancing Journey As a Newbie
Ozlance caters to businesses around Newzealand & Australia with freelancers spread across the globe. So, you can make the site your buddy to check for available opportunities. It's one of the beginner freelance sites promising to build the career of newbies.

Dice connects clients who are looking for tech-related services. So, if you are talented in any area technologically, then this is the right place. For freelance writers who understand to creatively produce tech content, you can have a consistent project from various employers searching for your services.

Wphired concentrates on freelancers who have an understanding of WordPress. The jobs are varied and you can find blog content displayed. It is a great platform and among the best beginner freelance sites not much populated.

LimeWrite is another unique beginner's freelance site that is hassle-free with lots of job posts. The payment process is easy once you complete a task and you can write when ready anytime.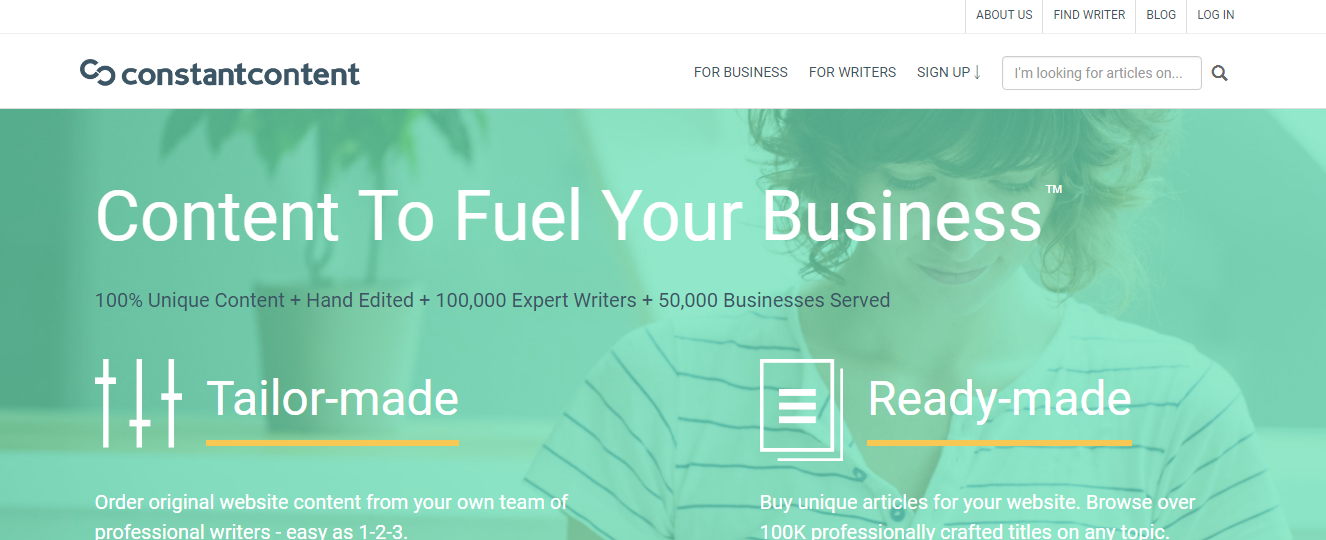 Getting a chance to work on Constant Content can help you to scale your career. The site has constant work and as a beginner, you can get many clients to work for which is a great opportunity to build a portfolio. The process is simple, you only required to register, answer some queries, provide a sample and you are done. It's one of the beginners freelance sites that is promising for newbies

Problogger is a cool joint to get lucky with job posts placed by clients. The platform can link you to lucrative jobs as most top brands seek freelancers there. As one of the beginner's freelance sites, securing a full-time job can make a turnaround for your career.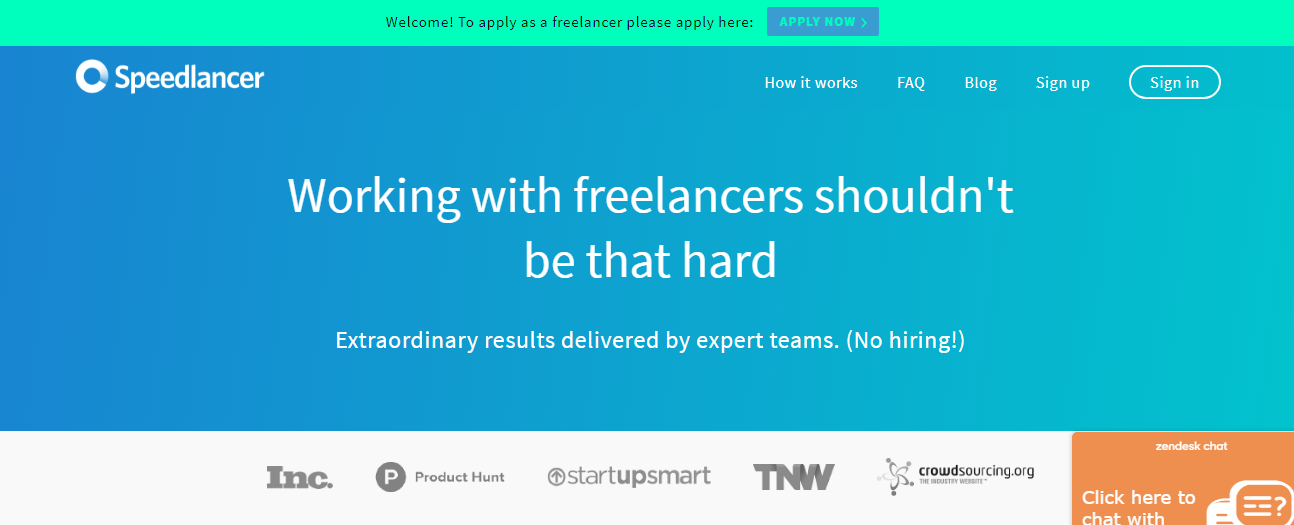 You'll be lucky to get a deal on this platform. The site is open to native writers only and the pay starts at $40 for a 500-word article. You can earn an even higher amount if your work excites clients. You apply to get accepted and not like other platforms where you register directly.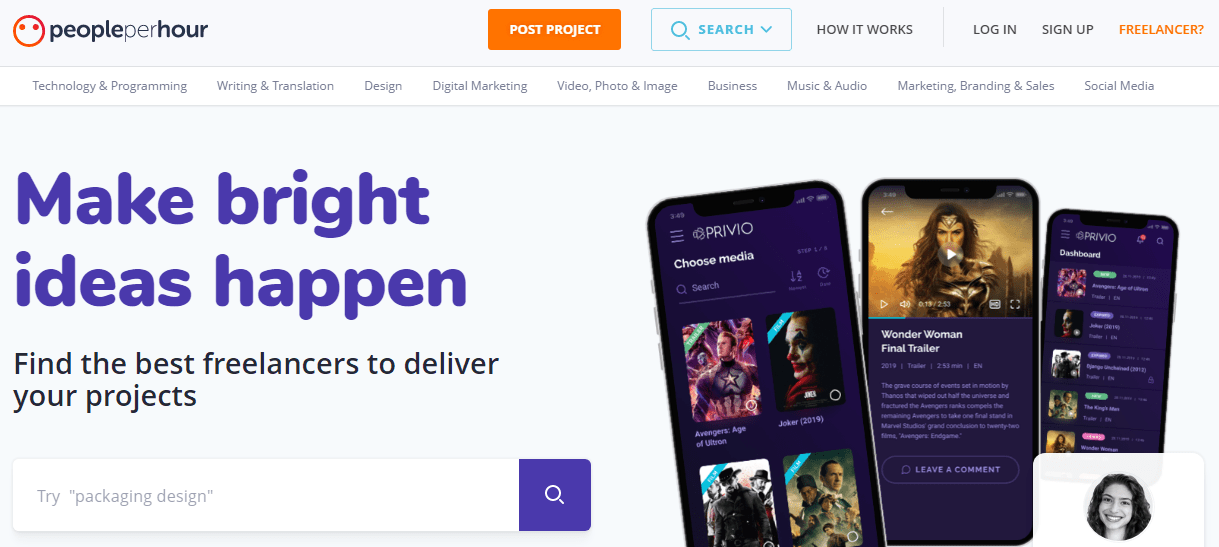 This platform is open for job posting by clients from all over the world. PeoplePerHour connects small businesses with close to 2 million freelancers from all over the world.
Since you are starting your career, PeoplePerHour can be a good deal to expand your skills as well as your pockets.
Make sure you provide quality work to let clients hire you consistently. The interface is easy and even as a fast timer you are able to maneuver around stress-free.
Conclusion
To build your career from beginner freelance sites is very easy. The only thing you require is the determination to scale up. Never approach these sites with a newbie mentality.
Even though you are new on the platform, the secret is to give clients quality and unique work. Offering quality work to clients is the easiest way to shortcut your experience journey.
Hits: 570