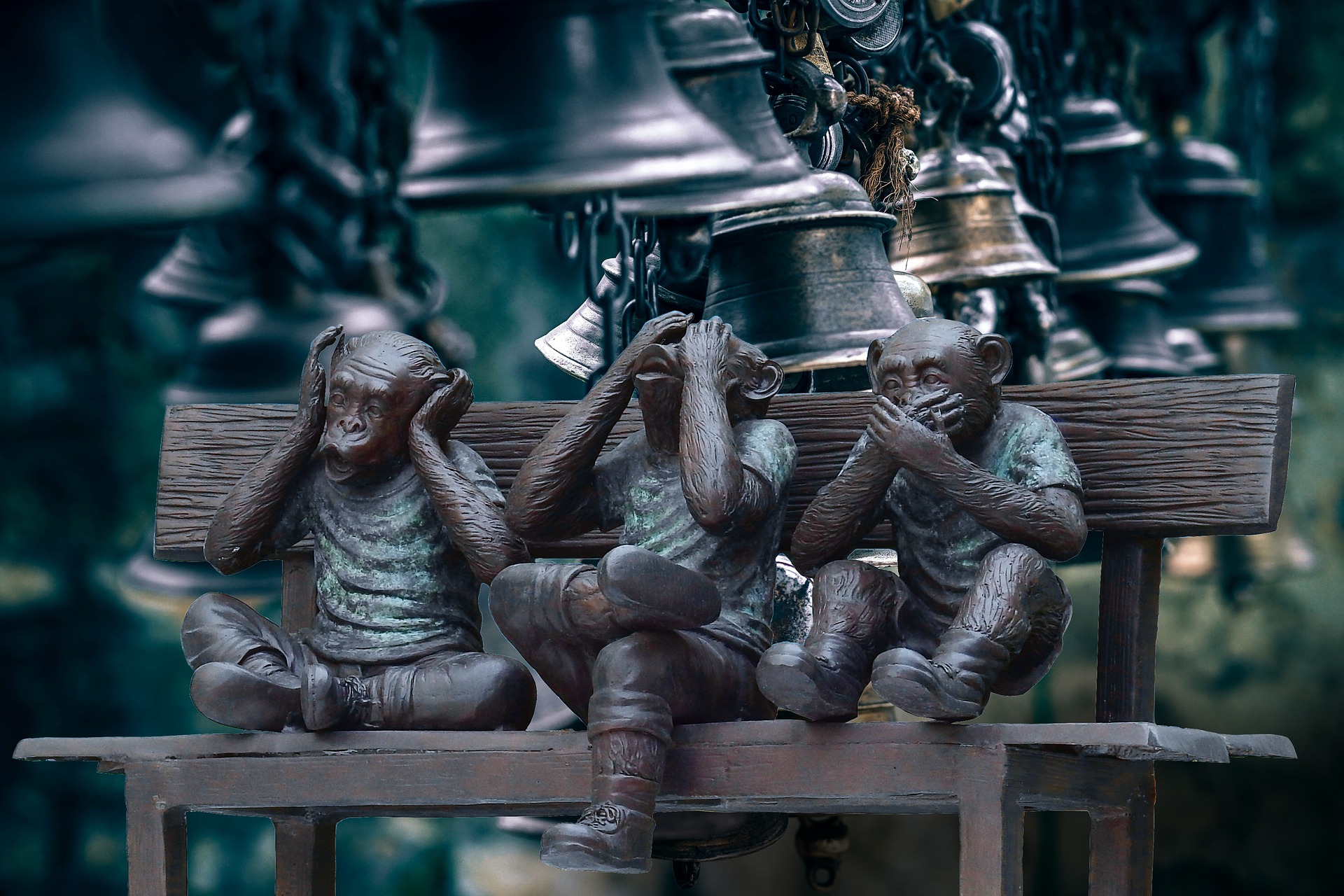 For new entrants marketers joining the league, find it hard climbing on top against the heavy current flowing the opposite direction. It takes courage, a big heart, drive, and energy to stand against all the odds standing in the path of marketers.
The problem with new beginners is to copy paste same old ideas. This approach has contributed to the highest percentage of newbies failing immediately they join. This is caused by"
Intimidation from high competition
Lack of strong strategy
Lack of creativity
Lack of passion
However, there are several important points aspiring marketer to consider taking the tour, should consider now and in the future.
Refuse The New Entrants Underdog Strategy
Completely refuse the invitation to take this approach. Not only does it minimize your marketing focus, but also undermines your capability to fight underlying challenges. When you as a marketer are entering into this path, let vision and focus lead you. You have to choose the kind of marketer you want to be, either:
Good new entrant marketer
Bad new entrant marketer
Both of them are working towards a certain end, but one path leads to destruction "spot". To be a good one, you have to adopt a solid plan determined to grow.
Applying an underdog strategy is to see yourself as a minute in the midst of giants. How can your persuasion power attract even the weakest of customers? I bet not a single one of them would like to follow a visionary marketer taking the suicidal path at will.
To beat this, you have to be a marketer who can stand at a distance and tell the challenges standing in the way. Second, devise a plan on how to tackle those challenges. Third, compare your plan and common disease that was a hindrance to other marketers success there before. Once you are satisfied with your plan, start and never look back.
Research Your Market Early
Loading yourself at the launch stage with necessary information regarding your line of the market is like entering the war zone with a loaded gun. As a soldier, you make sure the bullets are more than enough to keep you in control all through.
So, performing your research early enough will help you not repeat new entrants blunder. Since you have observed your path, the only thing remaining is to execute the plans you have one by one.
By now you have your product ready, and identified your audience, start now to build your brand and while making impressions.
Ignore The Noise
When you have identified your mission, never look right or left until you grab the price at the finishing line. It is challenging the moment you have launched your new product/marketing idea, and criticism will hit you from all direction. At this stage, you require adding weight to your stamina.
No one can define your journey but you alone, and it is high time to trust your guts. Do not entertain to carry unnecessary baggage along the way, which from the start was not part of the plan. So, ignore all the voices shutting you up and let your marketing results answer them instead.
Sometimes standing your ground feels like walking a troubled road. Your key plan from the beginning is to identify new ways of doing things differently from the past marketers that failed. Also, you focus on the finishing line because that is where you are going to see the full details of your marketing idea.
You have your product, execution plan, and learning to identify your real audience. Once you focus on that, your true customers will stick with you, and the next phase will be to maintain that idea while wooing new clientele.
Make Your Significant Insight An Authority
There is a tendency to look down on new entrants from the big boys. Let not that worry you, your unique approach will pave the way ahead even in the midst of all resistance you encounter.
Your way of doing marketing will help you move faster which is contrary to others since it is uncovered before. How will it set you apart? No one can question something they are not familiar with, therefore, better stay aside and watch as you pass by.
The idea here is to play the unmatched game to those competitors by demonstrating something out of their league. If you want to outsmart the shark, take it out of the comfort zone (water) and it will become biteless.
Big companies thrive most because they have a huge influence on resources. When you introduce a new marketing approach that is being accepted by customers and a good number of them, even those big players will consult you. Why? You just demonstrated something they never had. It is a marketing opportunity for you since you opted to take the unfamiliar path.
Never Launch Your Marketing Plan On A Mission To Compete
Obtaining ground already captured by other marketers is not an easy task. Imagine a gazelle coming from nowhere, horns ready to charge a relaxed lion? The gazelle is inviting a war it's not even sure about the win.
Marketing field is ground with players that have been around for years and understand the ins & outs very well. So, if you bring the same methodology to grab a share from their audience, consider your game failed.
Even if you were to make a small bargain, it is a matter of time you lose the ground. Marketing is a game of mind, and you need first to learn the people on the ground because that is your target.
What do they want
How do they want it
What makes them buy from the present marketers
How is the packaging of the product
You have to learn all the aspects you can in order to learn market technicalities.
You are studying other marketers way of doing business, and as soon as you are through with your findings, "poke the holes."
Poking the holes is to identify areas marketers they are missing out. Note all the areas there is a gap and now plan to utilize that as your entry point to hook the audience. A wise marketer creates an idea where others were weak at or failed to identify.
Utilize Technology
Nowadays there is an impact of new entrants using innovation, creativity, and technology to effectively push their marketing agenda with ease. Today, it is easier to put a fight with big players in the industry than it was a few years ago.
The big number of customers have can access the internet and are responding to already positioned marketers ready to provide what they require. So, for a young marketer, who has the right technology is able to work smarter, faster, overcome challenges to deliver to customers expectations.
Years back, you had to have a huge capital to put up a mechanism that is costly and only favored big companies. Thanks to the technology which has completely changed the marketing game.
Audience nowadays has multiple ways of receiving information. The secret marketers are employing to reach out their customers is learning their preferences and now utilizing that method to reach back.
With a responsive website, it is now more possible to learn various ways to reach your customers. This is through
Predictive content
Web personalization
Targeting mobile users
Using ad's that target their audience for conversion experience
This idea is working to the advantage of marketers giving them the freedom to tailor different approaches depending on what is working.
Working Directly With The Consumers
The new entrants' strategy they are using is marketing using direct consumer channel which is the most responsive approach ever.
The method is somehow helping marketers shortcut the chase because they can receive the feedback they need directly and with speed. Through information flowing between the two, marketers are able to understand consumers needs and respond quickly helping them make the conversion at a high rate.
Another thing is creating a relationship. With that early integration, marketers are able to build their brand speedily and consumers grow with them because they were included in the building process.
Since this opening is allowing marketers sell directly to customers, in return, they are able to collect their data. One of the useful channel helping marketers meet their goals when reaching out is the use of Social Media. It is the most responsive platform to get instant feedback from consumers.
When consumers commend your products, you know it is time to maintain your product delivery. And if they are not impressed with your packaging, the responses will allow you to go back and rectify areas you were told to improve.
When you have such a powerful channel to connect with your consumers, it is high time to make it solid. Direct consumer experience helps you personalize your products towards your consumers and effectively keeps you on top of others.
Conclusion
If you are a new entrant marketer and looking for a space to build your brand. Learn the consumers' demands they are seeking and then tailor your marketing strategies not made in boardrooms or closed doors, but outside where consumers are. They want to give love to a brand they can trust, a brand that involves them and understands their needs.