Upwork readiness test is a must-have for freelancers that are beginning their career on Upwork. The Upwork test can set things right for you regardless of whatever niche you choose.
The test helps you to show your readiness to handle a client's assignment with ease. The test does not guarantee you to secure clients but places you in a better position.
Joining Upwork means you are competing with millions of freelancers from all over the world. So, making your profile stand out is vital for your success.
Upwork currently has over 20 million registered freelancers and over 7 million registered clients. It's a place you cannot ignore to win your dream job.
Probably you are wondering is Upwork good for freelancers? The answer is yes because all over the world the platform is popular and clients post their job offer there first.
So, here are the reasons you should take the Upwork readiness test as the first step on Upwork.
Helps you receive Upwork rising talent badge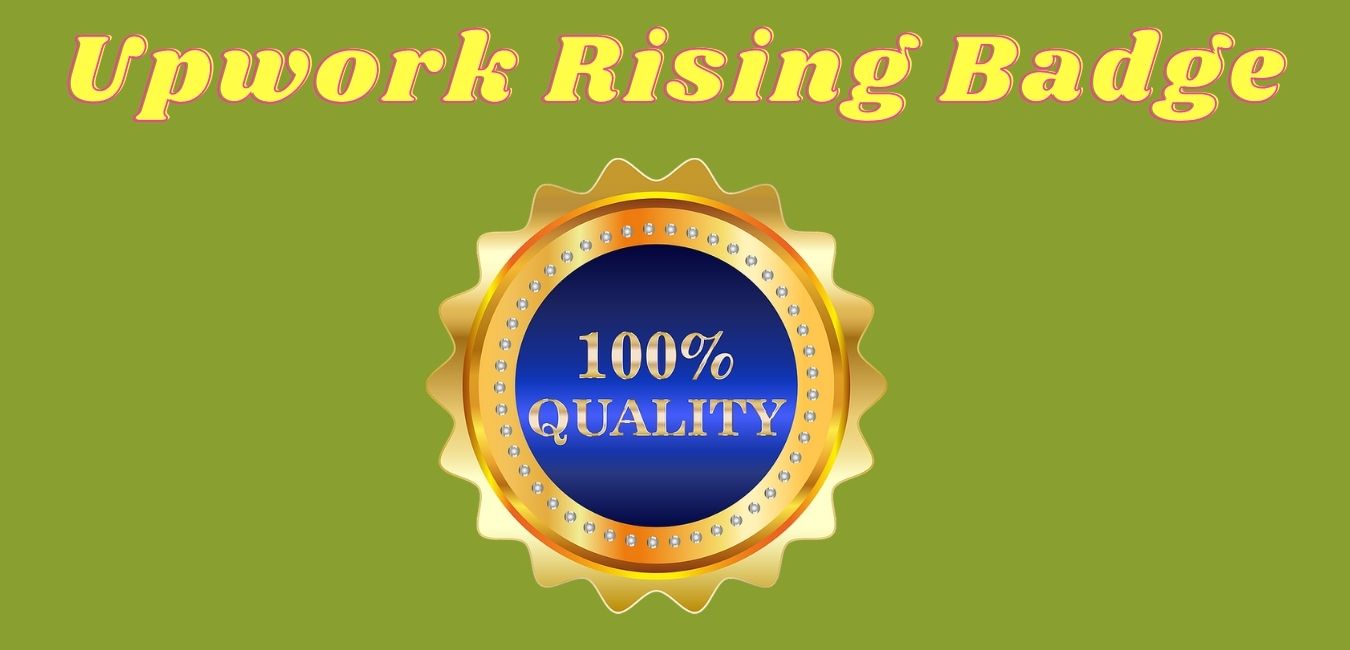 Many people will share with you millions of ideas that set you apart on Upwork. Others will tell you to create a killer a killer Upwork proposal, but how to get noticed on Upwork requires you to do important things first.
You may provide your potential clients with the best Upwork proposal sample and still not get hired. Client's choose their candidates after checking several factors.
Upwork test may position you better even if you are wondering how to get work on Upwork with no experience as an impossible approach for a beginner. And if you ask many of the recent beginners on Upwork they will tell you Upwork rising talent badge is their priority.
See why you should pursue the badge as well.
Upwork rising talent benefits
When clients are looking for freelancers with the right skills to tackle their projects, they check two areas. Your profile and your job proposal.
So, when you attain the dedicated Upwork rising talent badge, it appears on your profile and proposals.
Of course, that helps the clients give you top priority over other applicants. Because the badge is an indication you are a smart freelancer who knows one or two things than an average freelancer.
And even if you are not that smart, then you definitely have an advantage over others by far. If you are not yet convinced, see the benefits of acquiring the badge.
Gain access to Upwork chat and ticket support from the customer support team

You are given a bonus of 30 free connects once to help you reach more clients

Upwork reduces fees on featured jobs by 10% for freelancers with the badge
So, what happens after your profile accumulates enough job history? With time once you have worked with several clients, the talent badge will automatically be replaced by a job success score normally known as JSS.
A freelancer with JSS is now almost to a top-rated status where you no longer hassle for jobs like before. Instead, your profile is exposed to high-tier level clients that reach out to you. It is a position that everyone can achieve if you follow the right procedures.
Criteria to get rising talent badge
The criteria to acquire the badge is not passing the Upwork test alone, it is a combination of other things.
You must pass the Upwork readiness test

Submit proposals to jobs related to your skills on a regular basis

Maintain your availability status up-to-date

Be active on Upwork for the last 3 months or 90 days

Never violate Upwork

Upwork Terms of Service

Complete clients project as agreed

Keep your profile 100% complete showing the right skills you possess
Agency:
The requirement for an agency they must:
Have at least 2 or more members

Keep their agency profile 100% complete
Remember these are just some of the aspects that may qualify you to get a badge. Also, after attaining all this Upwork may take up to 48 hours before you receive the badge.
Allows clients to hire you
Upwork readiness test may work wonders for newbie freelancers that are beginning their freelancing journey on Upwork.
Except for freelancers that had a chance to work online from other platforms, first-time freelancers have no work history to defend their qualifications. Therefore, passing the Upwork test may easily help clients looking for quick hire based on the test alone.
It's good to mention to clients that you've passed the test as some have no time to check your profile.
Remember every job uploaded on Upwork attracts lots of proposals. If you have only the Upwork readiness test you can negotiate your qualification with, then make sure you take the test and pass with over 4-star.
Gives you the confidence to send applications
Every new freelancer on Upwork has some degree of fear before sending any proposal. Lack of enough qualifications to meet client's job requirements hinders many freelancers to apply.
I can tell you 70 percent that gets hired on Upwork mostly is not about the qualification that hooks them to projects. It is their boldness to send proposals and convince clients they can handle the assignment as required.
I worked on Upwork for 2 years and less qualified freelancers could secure the job easily even after I  send supporting documents to negotiate my professionalism.
Why did clients skip my offer sometimes? The confidence and simplicity sometimes seal the deal.
That's why those with the Upwork test alone may argue from the point of the test and support their proposals by telling clients how to carry out the project to convince them.
Assures clients you are ready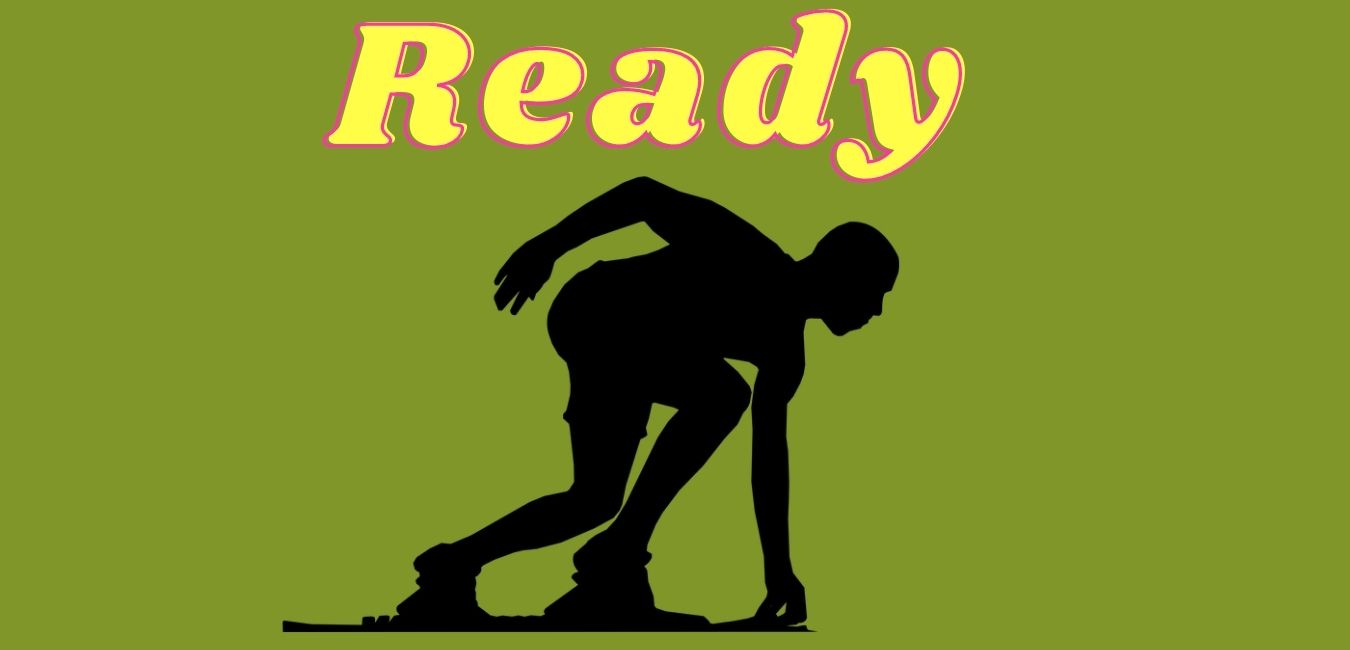 Just as the test says 'Upwork readiness test' shows you are ready for the job. Before, freelancers used to take the Upwork skills test but were removed after failing to demonstrate their effectiveness in equipping them for given jobs.
Actually, after Upwork performing research whether the Upwork skill test determined who clients hired for their job.
They realized clients preferred other skills to gauge freelancers' ability to handle a job. So, it was phased out and only the Upwork readiness test was left to demonstrate their readiness and understanding of the Upwork environment.
The test is one way to manage your career and solidify your presence on Upwork.
You take the Upwork readiness test once
Unless you fail the test, only are you required to re-take it. However, after passing the Upwork readiness test you proceed with your life on Upwork and the score remains the same forever if you don't plan to delete the Upwork account.
I have seen many freelancers retake the test even 10 times probably thinking it enhances their Upwork profile. Or doing so may quicken their account set to Upwork top-rated status.
Upwork Test Answers
If you joined Upwork and have not taken the Upwork readiness test here are questions and answers.
These questions and answers are updated and help you to tackle the test with confidence.
The questions are normally 10 and you choose the most applicable choices given. The answers are marked in blue. 
How do you start?
Login to your Upwork account 
On the top menu hover your mouse on 'find work' >> Then click >> Upwork readiness test
The Question and Answers

:
#1  Your proposal is often your first interaction with a potential client. It's your opportunity to introduce yourself, highlight your expertise, and show the client why you're the best professional for the job.
What are the best practices for submitting a winning proposal through Upwork? (Please check all that apply.)
A)  Write a personal and professional greeting
B)  Describe your relevant experience in key areas listed in the job post – demonstrate you've read it
C)  Outline how you would approach and complete the job
D)  Respond to any screening questions listed in the job post
E)  Copy and paste your proposal to submit as many proposals as possible in a short time
#2 Working safely on Upwork should be your #1 priority. This includes never starting to work on a job unless you already have a contract in place with your client.
Which of the following statements about starting to work on a job is true?
A)  Start the work as soon as the client has sent you a message through Upwork
B)  Start the work only once the client has sent you an offer, you have accepted the offer on the platform, and your contract appears in the My Jobs > All Contracts tab
#3  Your Job Success Score measures your clients' satisfaction with your work on Upwork, reflecting relationships, feedback, and job outcomes.
Which of the following statements about your Job Success Score on Upwork are true? (Please check all that apply.)
A)  Your Job Success Score measures your client's satisfaction with your overall work history on Upwork
B)  Longer-term relationships are a plus and can help boost your score
C)  Jobs with higher earnings weigh more and will have a bigger impact on your score
#4  A fixed price job has a set price and payments are made at predetermined project milestones.
How does Upwork's Payment Protection for fixed-price jobs work (using Escrow)?
A)  The client deposits (pre-funds) a milestone payment into escrow before you begin working. Upon receiving and approving the work, the client releases the payment to you
B)  You proactively begin working before the client has created and funded a milestone
#5  Many jobs on Upwork are posted privately as invite-only jobs (these jobs don't require Connects). A strong profile can help you receive more invitations and win more work.
Which items help you create a 100% complete profile? (Please check all that apply.)
A)  A professional-looking profile photo of yourself
B)  A title, overview, and employment history
C)  A list of your top skills
D)  A portfolio of work
#6  Upwork's Top Rated program recognizes freelancers that have a proven history of success with multiple clients, contribute to a safe marketplace and follow Upwork's Terms of Service.
Which are the requirements to achieve Top Rated freelancer status on Upwork? (Please check all that apply.)
A)  Job Success score of 90%+
B)  $1,000 earnings in the past year
C)  100% complete profile
D)  Up-to-date availability status
E)  Passed interview with an Upwork representative
F)  No recent account holds
#7  Your overall response time is displayed on your Upwork profile.
Which of the following describes your responsiveness score? (Please check all that apply.)
A)  Your responsiveness score is based on how quickly you respond to (accept/decline) clients' invitations to jobs
B)  Your responsiveness score appears on your profile for clients to see
#8  Upwork's Terms of Service help users stay safe and maintain a trustworthy marketplace.
Which of the following statements about Upwork's Terms of Service are true? (Please check all that apply.)
A)  You commit to keeping client relationships on Upwork for at least 24 months unless you or your client pays a conversion fee to take the relationship off the marketplace
B)  Soliciting or accepting payment from an Upwork client off the platform is a violation of Upwork's Terms of Service
C)  You can only have ONE Upwork account. This one account gives you access to any account type you may need including freelancer, client, agency
D)  You can share your account credentials with other users
#9  When working on an hourly job, you invoice your client for the time worked on the project.
What do you need to qualify for Upwork's Payment Protection for hourly jobs? (Please check all that apply.)
A)  You must have an hourly contract
B)  You must have a client with a verified billing method
C)  You must log your hours with the Upwork Desktop App
D)  You must write out activities performed in the Work Diary with memos or activities labels
E)  You must exceed the contract's weekly time limit set by the client
#10  Upwork offers a number of choices for withdrawing your funds, including Direct to Local Bank, ACH, USD wire transfer, Instant Pay for U.S. freelancers, PayPal and Payoneer.
To prevent falling victim to payment scams, which tips should you follow to protect yourself from suspicious activities?
A)  Share your bank information with your client
B)  Accept mailed checks from your client
C)  Contact Upwork's customer support when a client offers to pay you directly via PayPal, Western Union, or another method outside of the Upwork payments system
D)  Accept a job where the client asks you to pay money to get a job
Wrap Up
The Upwork readiness test may sound like something you don't require or a waste of time but can transform your career on Upwork.
If you don't want to keep buying Upwork connects and blowing them away without any response from clients, take the Upwork test and thrive. By the way, every freelancer who takes the test is given free 40 connects by Upwork. So, you have everything to gain and nothing to lose.
Related Post: 
Hits: 191