A virtual currency topic popularly known as Cryptocurrency is yet to settle its unquenchable fire across the globe. To some, they are yet to grab a solid understanding of the subject, while to others they see it as the latest language jargon.
Well, by definition Cryptocurrency is a virtual or digital currency that is speedily gaining space designed as a medium of exchange. However, I will not dwell much on the intricacies of the subject. The article focuses on Crypto publishers looking for writers (enthusiasts) who are well informed about the topic.
Business owners and websites trading in crypto are looking for writers acquainted with the subject. It's a rare subject; however, it's becoming clear as it continues to attract attention as well as getting appreciated in the market.
For starters, and enthusiasts interested in writing about crypto, I have collected some of the best sites they can consider honing their skills for pay.
So, below are Cryptocurrency sites paying writers to write for them:
Coincentral

Are you dreaming of the best place to offer your cryptocurrency expertise and get paid? This is the place to stop by. Coincentral has three categories of writers they would want to join their pool of experienced cryptocurrency team.
Staff writer (You must possess a solid background in crypto & blockchain technology
>> Be able to write quality content
>> Be able to provide five articles minimum per month/10 maximum.
2. Fundamental analysis content creator (Premium content Team)
>> Have a deeper understanding of blockchain/ crypto technology.
>> Familiar with mining fundamentals & operations
>> You must have invested in cryptocurrency and understand how the whole process works.
>> Provide 3 articles minimum per month/4 maximum
3. A market analyst who is a trader & content creator (Premium content Team)
>> Should have two years trading experience
>> Personally must have invested in the crypto market
>> Provide 3 articles minimum per month/4 maximum
You can try your writing professionalism on the platform and see how things turn out. Reach the Coincentral platform here.
Today's Gazette

The site is in pursuit of writers able to submit engaging & informative articles focused on cryptocurrency & altcoins subject. They look for content not covered on any other site. So, if you are confident to have your work appreciated by Twitter and Reddit audience, then you can proceed to send your pitch.
Articles without errors are highly encouraged on the platform. You can enlarge your crypto experience by reaching Today's Gazette here.
ICOExaminer

Another great site that is looking for outstanding crypto contributors to join their writing team. You are required to share your samples to gauge how well you understand the subject.
You can email them your idea or request their topic preference via the editor's mail. The pay rate depends on your article quality, and you can choose being paid either in fiat or cryptos. If you send an application, expect feedback within 48 hours. Why not try your luck here?
Zycrypto

This is a news site and requires writers to provide exceptional quality of short and unique news stories. The site accepts writers across the globe. So, as long you have the tools and the capacity to deliver news stories fast and first, this is your place.
The article length is around 400 words and above. Send an application here to start rolling Crypto news to the platform.
ICOinsider

The site is in search of reliable writers with rich experience in Crypto and ICO. As a writer, you have to provide analytical, interesting insights about market performance, and investigative journalism.
You are only required to sign a form here, and the company editors connect back with you when they see you as a good fit.
NXT Alpha

Are you an experienced freelancer/author and you have confidence in writing about Crypto/blockchain or public companies? Then NXT Alpha is your platform to share your expertise and get paid.
You are required to write articles ranging from 400 words to 700, though it's not a sin to surpass that number. Make sure your original content that is unique and never published anywhere (it should be for all publications if you want to get hired time and again).
You should learn about the company audience. For they require before writing, to send a pitch via their contact page by summarizing your idea in a way that augurs with the audience. You can learn more about the site here.
Crypto Briefing

This is one of the fastest-growing Crypto site and constantly hiring news writers for both (crypto & blockchain). You can make a decent income if you are quick to provide intriguing articles ranging between 400 words to 600 words.
You are also required to promote your work in the various social media platforms and provide both primary & secondary sources. The site is a great for upcoming freelancers provided you have published samples to show.
So, appear professional when contacting their editors with approximately three samples that stand out. Does that describe you? Hit the link to grab the opportunity early.
Coindesk

They are looking for writers able to provide news articles or features. They have a swift hiring process, where you provide them with your CV via the company email address or showing proof of your experience with published work.
Also, they sometimes display positions available at their jobs page to learn about new opportunities. So, before sending an email, you can check the job board to see whether there is any position that can interest you. If not, send them proof of your expertise here.
Cryptovest

Another platform you can earn while contributing Crypto work is on this platform. They require writers to reach company editors by filling a form. Normally, you send a pitch and include your best-published work.
You can reach the site by following this link, and after doing so, if your work interests them, you get notified how to start the process.
Cryptoslate

The journalists who are experienced in covering enterprise stories and news related to blockchain/ Cryptocurrencies are sought to join the contributing team.
They are very specific about writers joining the site.  You must have a Bachelor's degree in
Public relations

Journalism

Economics

Marketing

Communications
Once you join the company, be ready to take a full-time position with compensation ranging from $23k to $40k. To join the writing team if you exhaust the above requirements go here. Another option they can pay you is through Ehterium, Litecoin, or Bitcoin.
Total Crypto

This site looks for writers like you to provide them with informative articles related to Crypto topics. If you have meaningful content and wish to share with the Total Crypto community, go here.
The process is easy, either sending your interest by filling the company contact form or reaching out via the editor's email address.
Wirex

Wirex is interesting for aspiring writers to share their ideas about Crypto & blockchain technology. You can write Crypto stories, news, or anything helpful to the site audience though informative.
The platform is welcoming especially to the new authors looking for ways to get exposed. Article expectations are not that technical, and the reason a good writing amateur in the Crypto world can easily hack it. You are required to provide in between 400 words to 800. 
Before, writing a full article, you send your reason for writing to WIREX, your idea, and any published content. Why not head here & try your luck? After your work is accepted, they reward you with $30 worth of Bitcoin.
Media Shower
Media Shower looks for Crypto & financial writers. It's a site that connects you to other sites offering Crypto writing jobs.
Whether you are a new or advanced writer, this is a good place to make your name, and improve on your career. They help writers to polish their skills and move to a senior writing position. It is advantageous as the more you rise your pay as well goes up.
You can apply for a Crypto position here.
AMB Crypto

AMB Crypto site calls for writers with experience in Crypto subject, Bitcoin or news to submit their ideas for review. You send the idea to the company editor and wait for the response. You can find the company here.
Bitmedia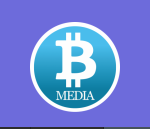 But media is on a mission to educate the mass about anything (digital economy). One of the subjects is Cryptocurrency.
So, this is one Cryptocurrency paying site that you can earn a living contributing helpful content to inform the site audience. You can reach the company through this path.
Final Word
These Cryptocurrency sites that pay you to write can become a reliable source of income. Well, again that depends on what you are ready to provide on the table.
The topic is spreading all over, and while various companies try to win users' attention at all costs, smart & informed writers gain in the whole process. 
Have you found another site that we may need to add? Share with us. 
Hits: 1766