Boosting traffic to your site needs the services of professional Search Engine Optimization. SEO has become a crucial and huge priority for marketers to get higher sales, leads, and conversions.
Search engines have redefined the algorithms over time to favor websites that produce high-quality content. Unlike in the past, where there were lots of search terms to web pages regardless of their relevance to the site.
Let us get onto the importance of having good Search Engine Optimization.
Keywords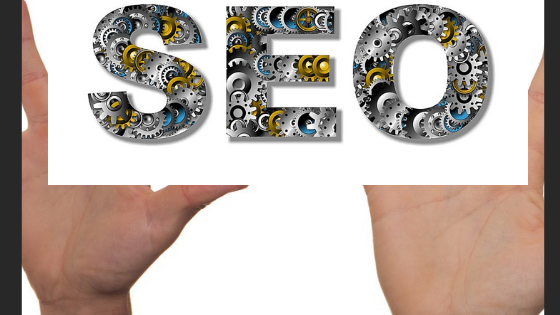 Keywords are a fundamental principle for SEOs which tells search engines what your website is about.
That is by including the header tags, description, and body in regards to relevance on your website. 
keywords act as connectors between users and the high-quality pages they are looking for in sites.
Keywords vary from long-tail to location-based keywords depending on what your site is about.
Therefore, be careful when picking what works for you.
Long-tail keywords are more effective than short-tail keywords. They drive strong organic traffic to your website increasing the chances of your site getting higher rankings.
Location-based SEOs focus on your targeted market to your locality. Though with location-based Search Engine Optimization, there are few search volumes.
They are specific and more intent. For example, you can include the keyword "homes in California," this will increase your chances of being found by searchers in California.
Produce Fresh Content
Try to keep your website regularly up to date instead of letting it gather dust. Lack of fresh content directs your audience to your competitors to look for the information you are not giving them. 
Search engines are on the lookout for sites that are maintained and have a new feel to ensure quality content.
And when you publish content that your audience finds valuable, they'll continue to show your business loyalty. It gives your audience a reason to visit your website repeatedly.
Fresh content does not mean only publishing to meet demand and schedule, but let the information you share offer value to your readers and answers they are looking for.
Produce unique content and make sure your audience will not find it anywhere else. Ensure you optimize it for easy ranking on SERP.
That also prompts the search engines to notice your continuous publishing of fresh content and give you a better ranking if it's user-friendly.
Rankings on search engines will depend on the content websites produce. Search engines use algorithms to look at the material that is worth recommending to searchers, so it is crucial that you create content that is of high quality.
To compel your clients to come for more and attract new prospects, you need to have quality content as your best asset.
It is no wonder that websites that rank higher flood with loads of quality, fresh, and unique content.
Use Long-Tail Keywords
Publish in-depth content around long-tail keywords, and that will trigger an increase in search traffic. 
If you are not aware, about 70% of users' web searches are for Why focus on long-tail keywords?.
They tend to have low search volumes, but users use long-tail keywords as search terms when on search engines. 
A long-tail keyword is the creme de la creme approach that can help you generate organic search traffic to your website fast.
Instead of ranking for the same keyword with your competitors, the long-tail keyword can help you outrank them by driving a high converting traffic to your online business. 
For instance, it would be easy to rank for "best blog topics to make money" than the "blog money" keyword.
Blog money is a generic term, but the former is more specific, and it's easy to rank for that keyword because that's what users are searching for. 
Having Internal Links     

 
If you have some of your other blogs or articles that are related then whenever possible, link these posts to boost your site.
These links help in establishing a hierarchy for the site and assist searchers in navigating the website.
For example, if you have brilliantly written an article or blog about jewelry, you can link it to an earlier post on hats.
Off-page signals
Your website will be ranking depending on the company you keep, and this is to mean, the domain names linking back to your site. 
A website that is shared often on social media platforms and other websites stands a better chance of ranking highly on search engines. This is where Search Engine Optimization benefits come in.
Social Media
Nowadays, only a not serious business can ignore the power of social media. By incorporating it you can reap the good benefits of Search Engine Optimization.
Sharing your blog posts on social media can attract shares and links from external sites.
The medicine for you having insane traffic coming your way is creating authoritative content packed with good information.
Social media is an effective platform for SEO. Therefore make it a habit of sharing your posts extensively, you never know the magic it can bring to your website.
Summary
If you want to immensely grow your business and create traffic to your website, then, it is essential that you invest in good Search Engine Optimization to rank highly in the result pages (SERPS)
Hits: 470