So, why should you choose a great web hosting company like Bluehost over the smaller, mushrooming companies?
Simple! A poor web hosting service can be a huge turnoff.
Terrible loading speeds, persistent downtime, shocking support, unending security incidences…name it.
This means:
Frustrated visitors, low dreadful conversions, gradual loss of traffic, and inevitably, you may suffer a mammoth loss of business.
In the end, everything sounds like a big rip-off.
That's why one of your most crucial decisions when running an online business is that of a web hosting company.
Take it from me:
If you don't get your web host right, friend, you'll be in a mess!
How To Choose A Web Hosting Company
So, what do you look for when hunting for the perfect web host?
Bandwidth is a big player in almost every other website performance metric. So, what is it?
Put simply, bandwidth refers to the volume of information your internet service can transmit.
And this affects page loading speed.
You know why?
Some hosting packages limit bandwidth meaning it will take more minutes to fetch website pages from the server.
Unfortunately, visitors to your website aren't as patient as you and will quickly hit the back buttons and move to your competitors' website.
Needless to say, going for a web hosting company offering plans guaranteeing unlimited bandwidth will help load times.
This may increase the time that your traffic spends on the site which can lead to more conversions.
Many things can go wrong with your website. From your WordPress installation misbehaving, backups failing to initialize, some plugins crippling your website, and more.
When this happens, the most sensible thing to do is to contact support at your hosting company for assistance.
Sadly, some of the mushrooming web hosting companies have awful support. Some take eons to respond to messages and even longer to solve the bugs especially where it's technical.
So where does this leave you?
You will be facing long waiting days and possible income losses.
According to the available statistics, the average website faces 44 attempted attacks every day!
It's also estimated that over 360000 new malware are launched online every day.
Your online business, therefore, needs to be protected and that's where your hosting company comes in.
If the host cannot offer the latest encryption standards, then your goose is cooked. To be on the safe side, choose a company that uses an SSL (Secure Sockets Layer) at the bare minimum.
There's an additional bonus:
Google loves websites with SSL so you may get a bump in traffic and an improved ranking.
At some point, your website may grow and need more space. Traffic can also flood to the extent that your web hosting company's server is struggling to accommodate it.
For this reason, you need a web host that allows you to upgrade easily to a plan that matches your needs.
You will also need to factor in crucial elements like:
Email: a custom email associated with your website looks more credible. The best hosting company offers packages with adequate email addresses.
Backups: In case something happens to the current installation, a backup will help you restore service in no time. Your company should provide reliable automated  backups
Downtime: This refers to the time that your website is offline. Though not always possible, your website should never be offline because of the possible losses.
5 Reasons Bluehost is the Best Web Hosting Company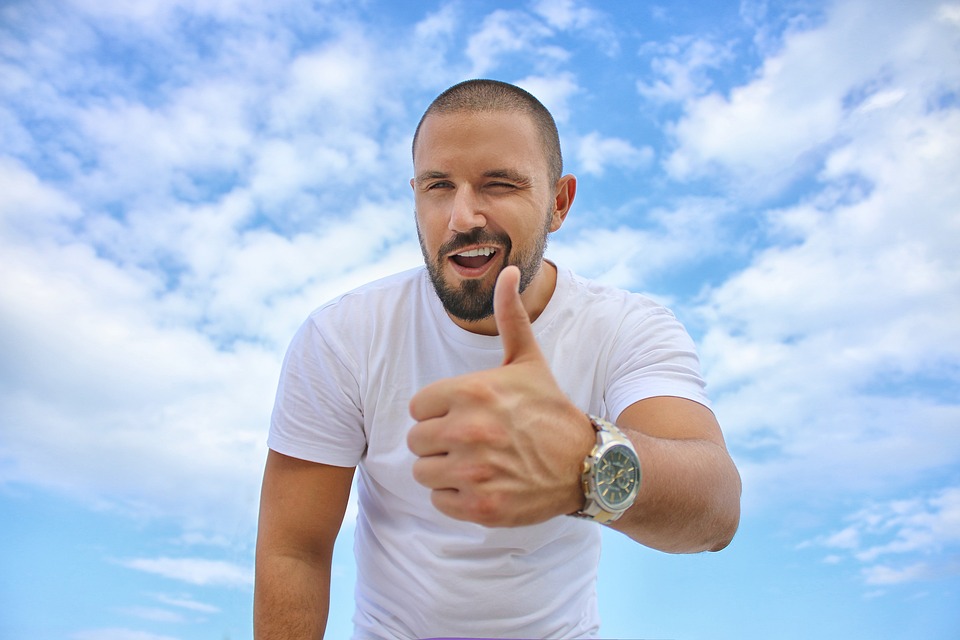 Now, one of the best web hosting companies to host your website with is Bluehost.
The company reported that they are now hosting over 1,000,000 domains –including this domain- a huge vote of confidence from users around the world.
So, what makes the company tick?
999% Uptime
Bluehost has always pioneered trendsetting inventions in the web hosting space. The engineers at this web host work round the clock to minimize downtime to levels that you can't find anywhere else.
This unique approach has seen the company deploy sophisticated web hosting security systems to incredible success with the company currently hitting industry-leading uptime of about 99.99%.
Amazing Support
A major reason behind the company's rise to fame has been the distinguished customer support.
The support team comprises of accomplished experts in their own right and is able to respond promptly to your queries when stuck.
You can call or chat live with the guys at the customer care desk 24/7 with tickets being attended within a few minutes.
WordPress/Joomla Integration
So why should you struggle to install WordPress or Joomla while you can get it as part of your web hosting package at Bluehost?
Yes. That's right.
The company's deep experience in handling diverse user needs has allowed them to craft unique tools to help you install and work easily with not only Joomla and WordPress but also many other popular applications.
Lightning Fast Loading Speeds
Bluehost has prioritized website loading speeds above everything else.
The company boasts of faster hardware, highly innovative network architecture- with powerful data centers hosted in three continents- and the latest software solutions.
Courtesy of this continued culture of being early adaptors of the latest website hosting speed technologies, the company guarantees that your website will be uploading in phenomenal time.
Impregnable Security
Still, the company has gone out of its way to implementing one of the most revolutionary security setups ever seen.
Not only does each and every website come with a free SSL Certificate but you will also have custom firewall security rules guarding your site against malicious attacks.
Not only that:
The company makes a lot of updates –including security apps- every year as part of ensuring that criminals will never have a way through.
And in the very unlikely event that your site is felled, the company's dependable auto backups will help you to restore service quickly.
Final Word
Bluehost is head and shoulders above the competing web hosting companies.
From advanced security systems, super-fast loading speeds, outstanding customer support, and almost 100% uptime, and WordPress/Joomla integration, this company's web hosting systems have it all.
Your site will always be on, secure, loading fast, and generally on track to generate a handsome return on investment!
You can try Bluehost here and see for yourself whether its services fit your business.
Hits: 589