Are you stuck and frustrated because you can't figure out the process of creating virtual assistant packages for your VA business? Are you worried that it's too technical?
Don't know enough about VA to get started? Or are you simply looking for a step-by-step guide that takes you from 'A-to-Z on creating your very own VA packages?
Creating packages is one of the most important aspects of running a successful Virtual Assistant business. Why? Because creating packages helps VA to attract new clients. But it's not always easy to figure out what information you should share and with whom.
If you are a newbie and trying to create service packages, this blog is for you. It will walk you through what to include in your virtual assistant packages and valuable examples you can use.
Recently, I had many questions about how to create virtual assistant packages. Also, some of the virtual assistants enquired about the rate one should charge, services to be included, and types of tools necessary to make the process as easy as possible.
Some had tried to set up packages before that worked, but they don't understand why it worked or if it will continue to work in the future.
Who is a Virtual Assistant?
First of all, let me clarify exactly what a virtual assistant is. A virtual assistant is an individual who provides administrative assistance to clients remotely. Instead of working in person from the client's office, the VA works from their own workspace (or location) and communicates with the client via email, phone calls, digital chats such as Skype or Slack, etc.
 A virtual assistant's workload can be comprised of anything the client requires. Some of the tasks commonly performed by VAs include:
 Data entry

 Email management

 Calendar management

 Bookkeeping

 Creating presentations

 Researching products or services for the company

 Transcribing audio files

SMM (Marketing/Management)
So What is a Virtual Assistant Package?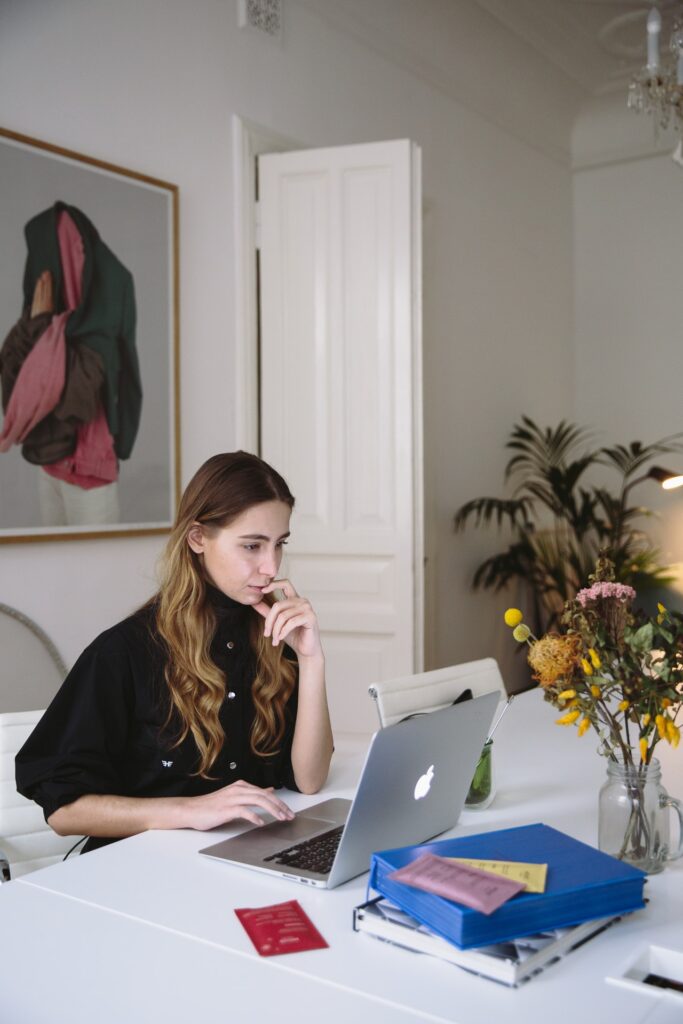 A VA package is a product or task you can offer your clients that includes multiple services for a set price. The goal of the package is to give your clients everything they need and make it easy for them to pay for it.
 Packages help virtual assistants to sell in bulk. They create a package of services and sell them as one thing.
 Let's say you have three clients, each of which requires your help with different tasks, but they all need help with calendar management. Instead of charging them individually, you might bundle those tasks under the heading of "calendar management."
A well-done virtual assistant's package should clearly state 3 important things:
You offer specific services detailing how you'll deliver and what the client will get in return.

Indicate a fixed price for the service (make sure you don't sell low or overprice)

Package to show the timeframe to deliver

They should have relevant skills that clients are searching for.
If you package your services and structure them correctly, you'll see many clients want to do business with you. 
 

Reasons Why Offering Packages is Beneficial
 1) You get paid upfront (no more chasing down late payments or working without getting paid).
 2) You earn a higher hourly rate (because your client is paying for a whole package, not individual tasks).
 3) Your client gets everything they need in one place.
4) You control what you offer that getting paid hours per service.
5) Clients get additional services tied in the package
6) You get paid for what you've worked for, unlike monthly plans that are hard to measure the intensity of the actual work. 
What If You are a Beginner Virtual Assistant?
You're probably thinking: "But what if I don't have much experience as a Virtual Assistant?" Don't worry, there are plenty of other people who've thought the same thing, like me. You can be a beginner at Virtual Assistance, and people won't know the difference.
Your clients need to understand that you are working on their behalf and all they need to do is pass you any tasks they need you to work on. They want someone they can trust and who is familiar with their business.
 Virtual Assistant Packages Can Help You Sell More VA Services
 When you're a virtual assistant (VA), you offer your clients various services, and each can be provided as a stand-alone service or as part of a package. The most effective way to sell your services is through customized service packages.
 When you create service packages, you allow your clients to choose a number of them in one convenient package. This is a bonus to clients because they pay once and save more money. It would not be the same case if they bought each service separately. It's like Black Friday shopping, but in this case, for virtual assistant services!
 What does this mean for your VA business? More sales, higher profits, and happier clients.
 So how do you create successful virtual assistant packages? Here are the steps to follow below:
 1. Determine which VA services you offer and the prices for each service.
 2. Include extra value to add to each service in the package to make it more appealing (e.g., if you offer social media management as part of a package, give them an extra 30 minutes per week on top of the standard amount).
 3. Decide which services will be included together in which packages. If you offer graphic design, choose something else to offer together as a package.
 Prices
When setting your prices, it's important to know your target market.
 To figure that out:
Do some research on what other assistants in your area charge.

If you're a seasoned assistant and work with clients who pay more than others, base your rates on that.

If you're just starting, try to find newer assistants to the game and establish your rates on theirs.
 You can also ask about VA forums and Facebook groups to see if people have any insight into local rates. When you learn what a client pays for a given package, you can tailor your packages and pricing based on that information.
 If you have no idea where to start, here are a few things to keep in mind:
 What kind of virtual assistant are you? A generalist or specialist? Typically specialists will charge more.

 What is your level of experience do you have in the field of virtual assistance? More experience = higher rates

 How many hours per day, week, or month do you plan to work? Less time = higher rates

 What kind of tasks do you typically take on? Are they straightforward or complex, or specific tasks? Straightforward tasks = lower rates.
 The most common pricing models are hourly or per project. Your choice of the two will depend on your personal preference and your level of expertise.
 If you charge an hourly rate, you'll need to have a clear idea of how long it takes you to complete tasks. You can test this out by using a time-tracking app while completing a few different tasks and noting how long they take. Then, try to estimate how long it will take to complete the same tasks within a week.
 If you go with a per-project model, use that same time-tracking app to calculate how much time each project would take. Then, multiply that by your hourly rate to determine your final cost.
 Whichever pricing model you use, remember to factor in other costs, such as taxes and additional fees, as well as any discounts or incentives that may be relevant.
If you're unsure what to charge, asking your client directly is always better, but be prepared to clarify your process. This is a great opportunity to explain how you expect the project to unfold and what you can accomplish in an hour or agreed timeframe.
 This will help your client understand where their money is going.
Difference Between Retainer and VA Packages
Most newbies and even experienced virtual service providers confuse the two. For example, if you meet a beginner and ask how they charge their services, they will innocently mention retainer or packages. You'll be lucky to get them to differentiate which is which and what each of them does.
In my Virtual Assistant School group, this question keeps popping up now and then. I believe today it's the best time to put this conversation to an end. Here is the difference:
Retainer
You get paid upfront for the entire project

The client has to track your time

Your client only pays for the time spent on their project

It has an expiration date
If you contemplate going the retainer way, know that the payment is paid upfront, mostly starting one month, 3 months, 6 months, or more.
VA Packages
Have a fixed price

Not a requirement to track your time

The client can pay 50 percent upfront and clear the balance after the project is over. Alternatively, you can agree to invoice the client the whole amount at once upfront.

Unlike the retainer setup, this one client pays for your expertise.

There is a specific project deadline.
If the two have been confusing, wondering how to present your services, now you know what you need.
How To Sell Your Virtual Assistant Packages Better
The success of your VA packages depends on the marketing prowess you'll employ. Having the packages is one thing and selling yourself to the world is something else.
Now that you are done with the hard part of building professional-looking packages, the next step is to make it easier for target clients to see you. Use the tips shared below the benefit your VA business growth.
Sell VA Packages on Your Website
Many virtual assistants downplay the idea of selling their services through a website. The virtual world is very competitive, and your packaging is what determines the level of your success.
If your excuse is a lack of finance to purchase a domain and hosting fee. Start on a free platform such as WordPress, Wix, blogger, and other platforms providing free services to run your VA website.
Join Social Media Platforms & Forums
Social media platforms are no longer the place to connect with your loved ones and friends. Things have changed, and people are using social media to network. Reach out to potential business owners and present your professionally looking packages to them.
You can post to groups about your skills, but when people reach out, send your VA packages. Packages simplify the process and prevent the back-and-forth process of seeking to know exactly what you offer and the charges. Also, packages give you an upper hand over other virtual assistants without one.
How to Create Packages Step by Step
Once you have figured out what your packages will look like, it's time to make them presentable.
If you are not good with graphics, you can use Canva, which is friendly to everyone, including newbies. Make them brandable in terms of color, logo, and organization. Another aspect to include is all rights reserved to prevent others from using your work illegally.
Step1:
Go to Canva and search for "Packages" in the search area. You'll see hundreds of templates appear and you can choose either free or premium ones to use as you wish.
Step2:
You can edit the already pre-created designs and replace them with your content. If you don't prefer canva, look at the designs available and create your virtual assistant package on a platform of choice.
Step3:
Design packages with three areas. For instance, you can use basic, medium, and advanced. You can tailor it however you want, but the three sections help business owners know what to package to choose.
Step4:
In this step, make sure you include the key things that every client is looking for. Things such as:
Hourly rates

Company name or business name

Task or tasks involved

Contacts (e.g., email address), though not necessary

Service hours (10 hours, 20 hours, 40 hours, 80 hours e.t.c)

Your main service package (e.g., customer service)
Step5:
Download and save it somewhere as a pdf. If you have a website, it's even easier to show your target business owners. Alternatively, you can share it as a link by uploading it on your google drive.
You can include any other information, such as the invoice date.
Sample Package
Basic Package
Producing content (10 Posts )

Strategies to increase followers

Creating Campaigns
Medium Package
Producing content (20 posts)

Strategies to increase followers

Creating campaigns

SEO optimization
Advanced package
Producing content (30 posts)

Developing strategies to increase followers

Creating and overseeing campaigns

SEO optimization

Graphic design

Reviewing analytics

Communicating with target stakeholders
FAQ: Frequently Asked Question About Virtual Assistant Packages
What are The Most in-demand Virtual Assistant Services?
Every service is important for any business, but there are most virtual assistant services that clients search for the most. Here are common services that virtual assistants offer:
Social Media Management

Administrative support

SEO Management

Graphic design

Content Writing

Podcast Management

Calendar Management
How Do You Price VA Packages?
There is no standard rate for virtual assistants about what to charge. This is because virtual have varied skills and charge based on their experience. However, the virtual assistant beginners rate worldwide many recommend $100.
In some countries, such as the Philippines, virtual assistants charge even $50. Of course, the rate depends on every service provider, but anything below $100 should not be happening in 2022.
How Much Do Virtual Assistants Get Paid?
Some charge hours per service provided, but creating packages seems like a winner for VA and clients. Choosing a package will depend on the level of virtual package assistants present to you.
The most common hours VA charge their clients is 80 hours per month. This may be in the form of a package or 80 hours worth of time spent per month. Also, sometimes it depends on the work intensity involved in a given task.
Conclusion
Are you a dedicated assistant and wondering how to set up your Virtual assistant packages? As described above, the process is pretty simple. If you're a beginner, offering a flat rate while you master the processes is advisable.
Some start with hourly rates because it's easy for them to negotiate with clients. However, as you gain experience, you need to shift from offering a flat rate and hourly rate to functional packages. Creating packages makes upgrades from charging per month or per hour. It's good to thoughtfully plan what to include and the amount to charge.
Good planning and design of your VA packages help you to sell your virtual assistant services better.
Hits: 81